Keynote Speakers
Ed H. Chi, Google (USA)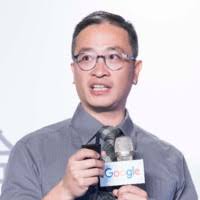 Beyond Being Accurate: Solving Real-World Recommendation Problems with Neural Modeling
Abstract:Fundamental improvements in recommendation and search ranking have been much harder to come by, when compared with progress on other long-standing AI problems such as visual/audio machine perception and machine translation. Some reasons include: (1) large amounts of data making training difficult, yet having (2) power-law shaped, noisy, and sparse labels; (3) changing dynamics of context such as user preferences and items; (4) optimizing for multiple objectives, and (5) low-latency requirement for a recommendation response. Beyond that, one huge challenge is devising approaches for (6) more inclusive and fairer models to multiple stakeholders. How do we make progress?
While search and recommendation engines are increasingly more intelligent, the above challenges are evolving the two technology stacks toward each other, and there is increasingly a blurring of the boundary between these two approaches to information seeking. This blurring has resulted in critical re-thinking in how to architect the systems by merging and sharing neural modeling techniques common to both types of systems.
In this talk, I will touch upon many recent advances in neural modeling techniques for recommendations and their impact in Google products covering ~250 improvements over the last 3 years, including:
- policy gradient RL techniques with off-policy correction in recurrent recommendation models;
- multi-task models with gated mixture of experts;
- diversification and slate optimization with determinantal point processes;
- large output item spaces with Neural Deep Retrieval;
- utilizing TPUs for large sparse models;
- adversarial approaches for ML Fairness for Classifiers and Recommenders.


Speaker Bio
Dr. Ed H. Chi is a Principal Scientist at Google, leading several machine learning research teams focusing on neural modeling, inclusive ML, reinforcement learning, and recommendation systems in Google Brain . He has delivered significant improvements for YouTube, News, Ads, Google Play Store, and other systems at Google with more than 150 product launches in the last 3 years. With 39 patents and over 120 research articles, he is also known for research on user behavior on the web. Prior to Google, he was Area Manager and Principal Scientist at Palo Alto Research Center's Augmented Social Cognition Group, where he led the team in understanding how social systems help groups of people to remember, think and reason. Ed completed his three degrees (B.S., M.S., and Ph.D.) in 6.5 years from University of Minnesota. Recognized as an ACM Distinguished Scientist and elected into the CHI Academy, he recently received a 20-year Test of Time award for research in information visualization. He has been featured and quoted in the press, including the Economist, Time Magazine, LA Times, and the Associated Press. An avid swimmer, photographer and snowboarder in his spare time, he also has a blackbelt in Taekwondo.
Tat-Seng CHUA, National University of Singapore (Singapore)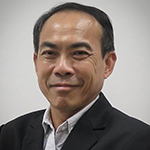 Challenges in Multimodal Conversational Search
Abstract: Information search has been evolving from mostly unidirectional and text-based to interactive and multimodal. Recently, there is also a growing interest in all matters conversational. By incorporating multimodal conversation, it offers users a natural way to query the system by combining text/speech, images/videos and possibly gesture. It also helps to tackle the basic asymmetric problem in search by injecting conversation to resolve ambiguities in search and recommendation. However, the evolution from traditional IR to conversational IR faces many challenges. Among them are the need to develop new models and framework to: model conversational context and history, integrate domain knowledge and user models; conduct interactive IR and QA, develop intervention strategy to incorporate conversation into browsing; and integrate conversation with recommendation, database search and Web search. Moreover, there are the issues of resources, methodologies and biasness in evaluating (multi-turn) conversational search systems. This talk presents current research and challenges in tackling these problems with pointers towards future research.


Speaker Bio
Dr. Chua is the KITHCT Chair Professor at the School of Computing, National University of Singapore (NUS). He is also the Distinguished Visiting Professor of Tsinghua University. Dr. Chua was the Founding Dean of the School of Computing from 1998-2000. His main research interests include heterogeneous data analytics, multimedia information retrieval, recommendation and conversation systems, and the emerging applications in E-commerce, wellness and Fintech. Dr. Chua is the co-Director of NExT, a joint research Center between NUS and Tsinghua University, focusing on Extreme Search.
Dr. Chua is the recipient of the 2015 ACM SIGMM Achievements Award for the Outstanding Technical Contributions to Multimedia Computing, Communications and Applications. He is the Chair of steering committee of ACM International Conference on Multimedia Retrieval (ICMR) and Multimedia Modeling (MMM) conference series. Dr. Chua is also the General Co-Chair of ACM Multimedia 2005, ACM CIVR (now ACM ICMR) 2005, ACM SIGIR 2008, and ACM Web Science 2015. He serves in the editorial boards of four international journals. Dr. Chua is the co-Founder of two technology startup companies in Singapore. He holds a PhD from the University of Leeds, UK.
Nadia Fawaz, Pinterest (USA)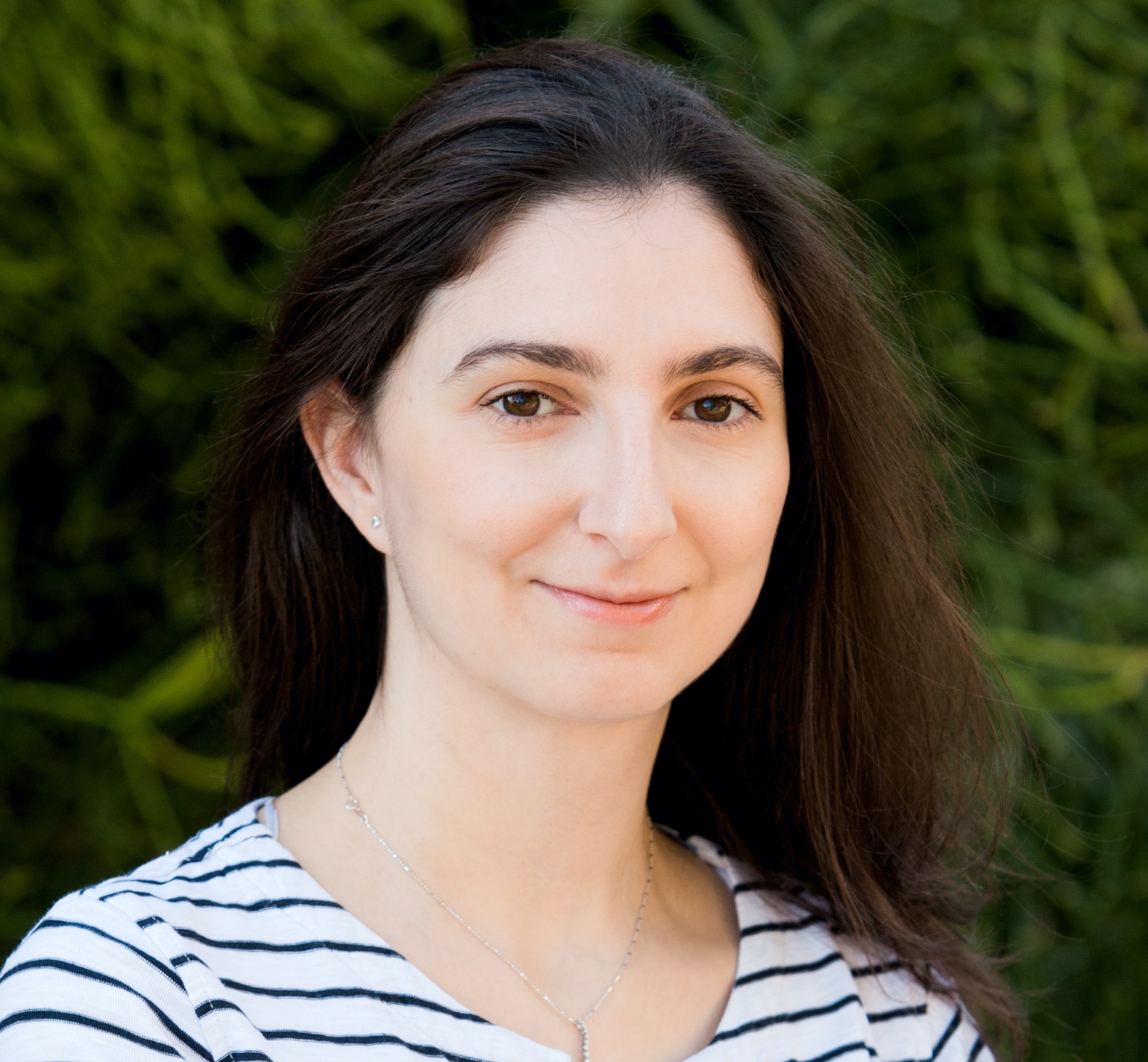 Inclusive Search and Recommendations
Abstract: Machine learning powers many advanced search and recommendation systems, and user experience strongly depends on how well ML systems perform across all data segments. This performance can be impacted by biases, which can lead to a subpar experience for subsets of users, content providers, applications or use cases. Biases may arise at different stages in machine learning systems, from existing societal biases in the data, to biases introduced by the data collection or modeling processes. These biases may impact the performance of various components of ML systems, from offline training, to evaluation and online serving in production systems. Specific techniques have been developed to help reduce bias at each stage of an ML system. We will describe sources of bias in ML technology, why addressing bias matters, and techniques to mitigate bias, with examples from our work on inclusive AI at Pinterest. Mitigating bias in machine learning systems is crucial to successfully achieve our mission to "bring everyone the inspiration to create a life they love".


Speaker Bio
Dr. Nadia Fawaz is an applied research scientist at Pinterest and the tech lead for Inclusive AI. Her research and engineering interests include machine learning for personalization, AI fairness and data privacy. Her work leverages techniques from AI including deep learning, information theory, fairness and privacy theory, and aims at bridging theory and practice. She was a winner of the ACM RecSyS challenge on Context-Aware Movie Recommendations CAMRa2011, her 2012 UAI paper "Guess Who Rated This Movie: Identifying Users Through Subspace Clustering" was featured in an MIT TechReview article as "The Ultimate Challenge For Recommendation Engines", and her work on inclusive AI was featured in Vogue Business. Earlier, she was a Staff Software Engineer in Machine Learning and the tech lead for the job recommendations team at LinkedIn, a principal research scientist at Technicolor Research lab, Palo Alto, and a postdoctoral researcher at the Massachusetts Institute of Technology, Research Laboratory of Electronics. She received her Ph.D. in EECS in 2008 and her Diplome d'ingenieur (M.Sc.) in EECS in 2005 both from Ecole Nationale Superieure des Telecommunications de Paris and EURECOM, France. She is a Member of the IEEE and of the ACM.
Luo Si, Alibaba (USA)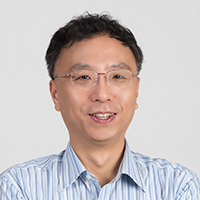 Natural Language Processing R&D for E-commerce
Abstract: Natural Language Processing (NLP) and related technologies are critical for the success of Internet business like e-commerce. Alibaba's NLP R&D aims at supporting the business demands of Alibaba's eco-system, creating new opportunities for Alibaba's partners and advancing the state-of-the-art of NLP technologies. This talk will introduce our efforts to build NLP technique platform and machine translation (MT) platform that power Alibaba's eco-system. Furthermore, some recent research work will be presented on product title compression with user-log information, sentiment classification with questions & answers, machine reading comprehension in real-world custom service, and cascade ranking for large-scale e-commerce search. The R&D work attracts hundreds of millions of users and generates significant business value every day.


Speaker Bio
Dr. Luo Si is a Distinguished Engineer / Vice President of Alibaba Group Inc. He is also the Chief Scientist of Natural Language Processing with Alibaba DAMO Academy. He leads a cross-country team in China, USA and Singapore with the focus on developing cutting edge technologies in natural language processing, machine translation, text mining and information retrieval. The work attracts hundreds of millions of users and generates millions of revenues each day. Luo has published more than 150 journal and conference papers with substantial citations. His research has obtained many industry awards from Yahoo!, Google and Alibaba as well as NSF career award. Prior to joining Alibaba in 2014, he was a tenured Professor with Purdue University. He obtained BS, MS and Ph.D. degrees in computer science from Tsinghua University and Carnegie Mellon University.